PressPlay is the first 360-degree creator ecosystem group in Taiwan. PressPlay has been expanding its business territory since 2016 with the missions "Maximize the Value of Influence" and " Utilize Influence to Innovate New Business Opportunities," striving to create the value of influence for each field with a 360-degree approach closely connected to everyone's daily life.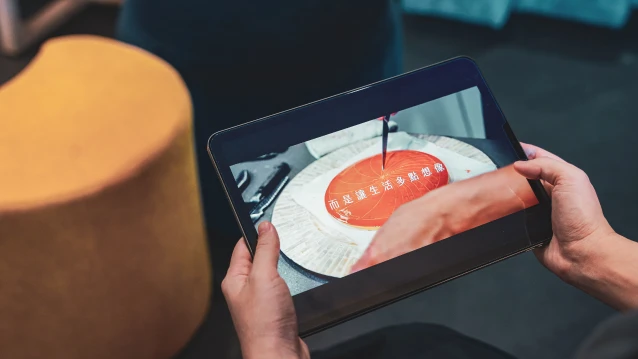 Knowledge Influence Value
Maximizing the influence of knowledge with creators by introducing diverse subscription-based content, online course, and storytelling Podcast channel and by co-creating the "knowledge influence brand" of the creators.
Co-creating consumer brands meeting the needs of the next generation with the creators from gourmet food to family & female lifestyle products.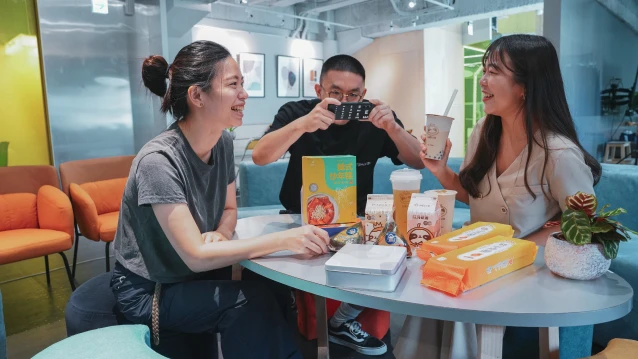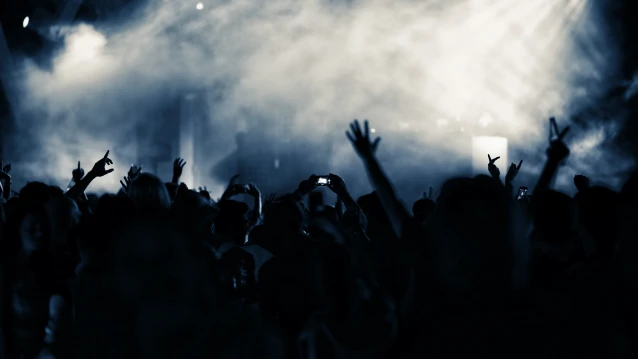 Entertainment Influence Value
Expanding 360-degree, including creator management, content advertising, social commerce, knowledge delivery, and co-branding.
PressPlay "lives in changes, creates changes and leads changes" to disrupt the industry by the value of influence along with the creators
Mission of PressPlay
Providing best-in-class service for individuals with the value of influence
PressPlay focuses on the present and also the future. We strive to create impacts with valuable future generation content, maximize the value of influence in each field and create a 360-degree influence value ecosystem with the creators.
PressPlay works with creators to continue creating content indispensable and closely into everyone's daily life, including entertainment, knowledge, and lifestyle content, aiming to serve individuals better with the value of influence.
PressPlay Academy跨海與羅蘭合作,並開發全台首創互動式影片學習新系統
Utilizing influence to innovate various new business opportunities
PressPlay Academy officially launches the "Taiwan 's Fleet" and collaborates with more exclusive partners.
PressPlay raises hundreds of million TWD in Series B funding and aggressively expands the business to overseas markets.
PressPlay Academy acquires over 0.8 million members, creates over 1000 online courses, with several of them reaching over 10 million sales, and further introduces Master. Courses designed with high-quality video shooting.
PressPlay Next collaborates with around 10 million-subscribed YouTubers for creator management and co-creates outstanding and high-quality entertainment contents together.
PressPlay Next expands the value of "entertainment" influence to knowledge delivering development and establishes Next Master business, striving to create the online learning brand that understands the creators the most
《Kimkfoods》 partners with convenience store brand to introduce co-branding Korean food products for the first time
《WA!COOKIES》 launches in Hong Kong and is officially operated as WA! Group, who later introduces a new sub-brand 《WA!BAKERY》.
《Nap Tea》 collaborates with convenience store brand to introduce its signature beverage as ice cream.
Creating a 360-degree influence monetization model
The gross transaction value of PressPlay reaches 1.44 billion TWD within 5 years since its establishes and grows 1.5 to 2.5 times yearly.
PressPlay Academy reaches a new milestone of 10 million transactions with courses in baking and fitness and develops the third field — storytelling, creating 880 million Twd annual transaction value.
PressPlay becomes the top creator management agency in Taiwan and Hong Kong, contracting with 41 creators.
Total YouTube views of contracted creators of PressPlay reach 3.45 billion, 146 times more than the population in Taiwan.
PressPlay Next monetizes the brand influence with merchandising, selling over 6 million products and creating 343 million TWD annual Transaction value.
PressPlay Next successfully initiates 1600 advertisement collaboration cases by monetizing the influence, creating 218 million TWD annual transaction value.
《WA!COOKIES》 introduces its 2nd product Crownie and 3rd product Brownie Milk-foam Ice Cream.
《Nap Tea》 partners with convenience store brand for the first time to introduce retail packaging beverage, creating a new sales record for the convenience store brand within the sales periods.
PressPlay Next partners with creator "Ggu Kim" to launch a Korean food brand 《Kimkfoods》
Establishing the influence ecosystem
PressPlay raises 3 million USD in Series A funding.
PressPlay expands the business to Hong Kong and establishes 《HongKong PressPlay Next》, including Talent and Connect Team.
PressPlay Academy reaches 20 million Twd monthly subscriptions and starts investing in 《NEWSVEG》 as part of the ecosystem expansion.
PressPlay Next becomes the top creator management agency in Taiwan and the total YouTube views of contracted creators in Taiwan and Hong Kong reach over 771 million.
The content marketing team serves 65 brands annually and matches over 250 internal and external creators.
PressPlay Next partners with creator "Crown Du" to introduce a tea shop brand 《Nap Tea》 and launches the 2nd store in Taichung, creating over 10 million sales cumulatively.
PressPlay Next starts business in the desert market and partners with creator "WawaKu" to introduce 《WA!COOKIES》, creating over 40 million sales for the first year.
Enhancing the value of contents influence
PressPlay officially starts exploiting the creator management agency market in Hong Kong.
PressPlay Academy starts with subscription-based and expands the online video learning courses to launch a more dynamic learning method and reposition itself as an "online learning platform."
PressPlay establishes a new group company 《Wow!Food》 as the food brand incubator, striving to convert the influence of creators into brand power and join the market with food products.
PressPlay Next partners with creator "Chien-Chien" to introduce 《Suiooh》, dried noodles focusing on providing authentic Taiwanese flavor, having food as the first step to utilize brand influence. The noodles rank the top 3 in the dried noodles market immediately after the product launch.
PressPlay group redefines the business territories: PressPlay Academy (PPA) as the online learning platform, while PressPlay Next (PPX) focuses on creator agency, brand management, and content marketing.
Creating impacts on the market
PressPlay raises USD 2.5 million in Pre-A funding.
PressPlay receives SIIR sponsorship of the Service Industry Innovation Research plan by Ministry of Economic Affairs, R.O.C.
PressPlay is awarded with the Taipei Prominent Enterprise Award.
Co-founder Dennis Lin is awarded as the 100MVP by MANAGERtoday.
PressPlay Academy transforms into "knowledge-based subscription platform" as the pioneer and leader in the market.
Creator Agency business again becomes the managing partner of several groups of leading YouTubers in Taiwan.
PressPlay establishes the "KOL contents marketing" team to create more diverse advertisement revenue for creators and enlarge the brand influence.
Two major businesses gaining a solid footing in the market
Several groups of YouTubers signs creator management agency contracts with PressPlay.
Famous financial creator "winnstock" joins PressPlay Academy supporting the platform to become the leading online learning platform for finance and investment area.
PressPlay receives sponsorship from Subsidies & Incentives for Taipei Industry program.
PressPlay officially launches and opens a new market for content creation, enabling the creators to create brand new value for their influence.
"Ray Du English" becomes the second creator contracted with PressPlay.
PressPlay introduces a subscription-based crowdfunding platform, supporting the creators to receive sustainable revenue and utilize their influence power better with their creations.
PressPlay receives SBIR sponsorship of the Service Industry Innovation Research plan by Ministry of Economic Affairs, R.O.C.
The founders all agree that "the power of influence is the most essential competitiveness in this century" that they decide to start the business with "Youtube creator agency" and contract with「TGOP」 as the first step to break into the influence industry.